Wall-mounted kitchen organizer with roll holders and storage rack. Convenient and suitable for storing film warp and aluminum foil rolls in the kitchen.
FEATURES:
Multifunction 
An elegant, safe and practical storage rack with cutters for the modern kitchen. Multifunction paper holder is a smart choice to save more space in your small kitchen. You can hold paper towels easily while keeping your condiment bottles neatly. No more messy kitchen! Contemporary design is fashionable and matches a variety of kitchen décor styles.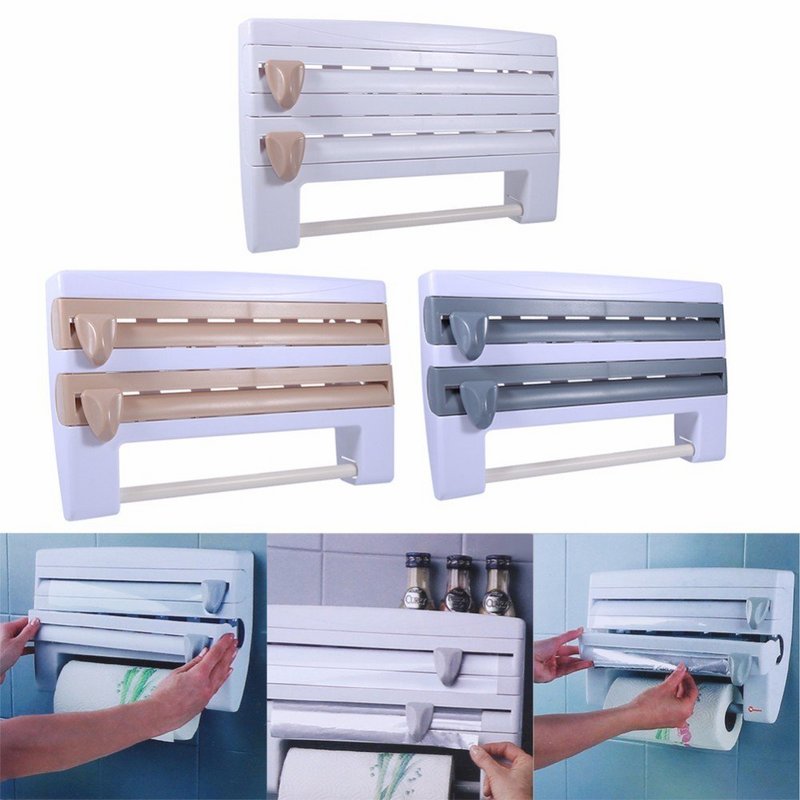 Time Saving
Everything is stored perfectly in one place, equipped with sharp blades on both rolls to cut the plastic wrap or aluminum foil, You no longer need to worry about getting absorbent paper while cooking. Use this rack and pull it easily to solve your problem. The top groove design allows you to place items.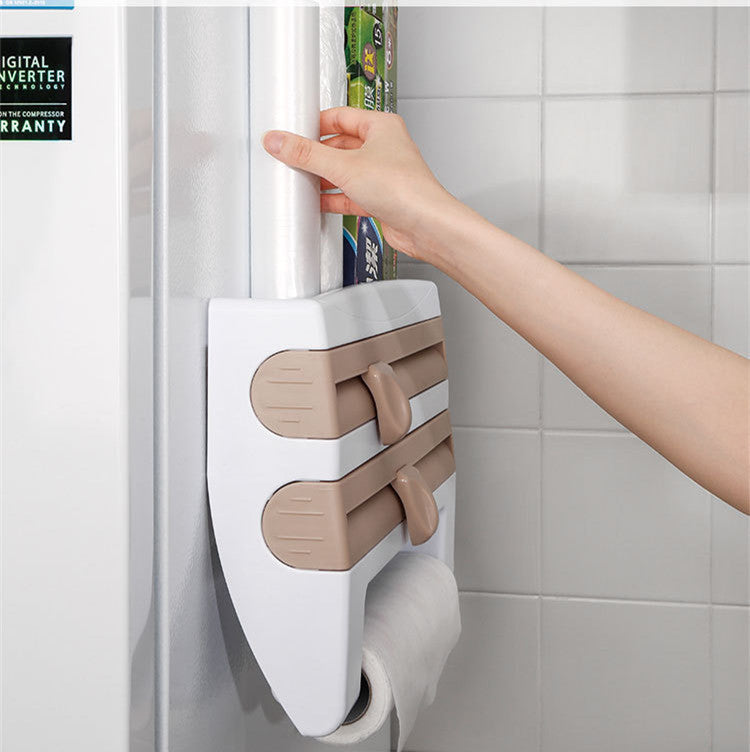 Ergonomic Design
With the ergonomically designed structure, it allows easy and safe removal of the cutters. Don't worry about any inconvenience when changing the rolls. Convenient and suitable for storing plastic wrap and aluminum foil in the kitchen.
High quality material
It is made of HIPS plastic material, oil-proof, water-proof, moisture-proof and dust-proof. The service life of the items can be long and it is not easy to wear.
INSTALLATION TIPS: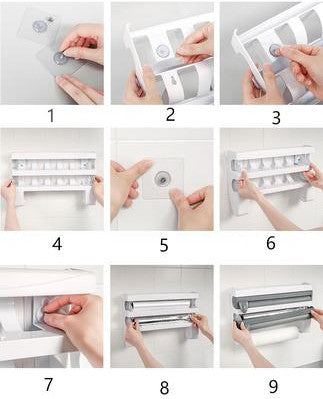 PRODUCT DETAILS: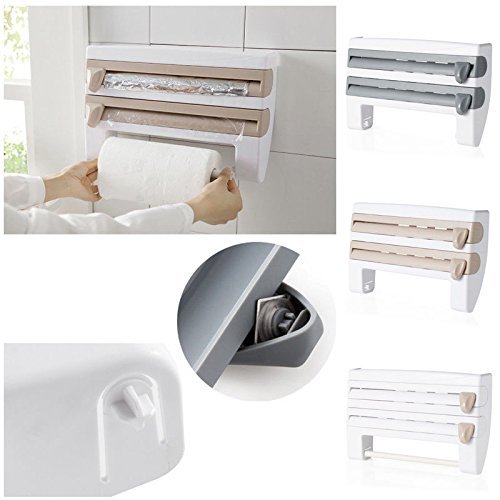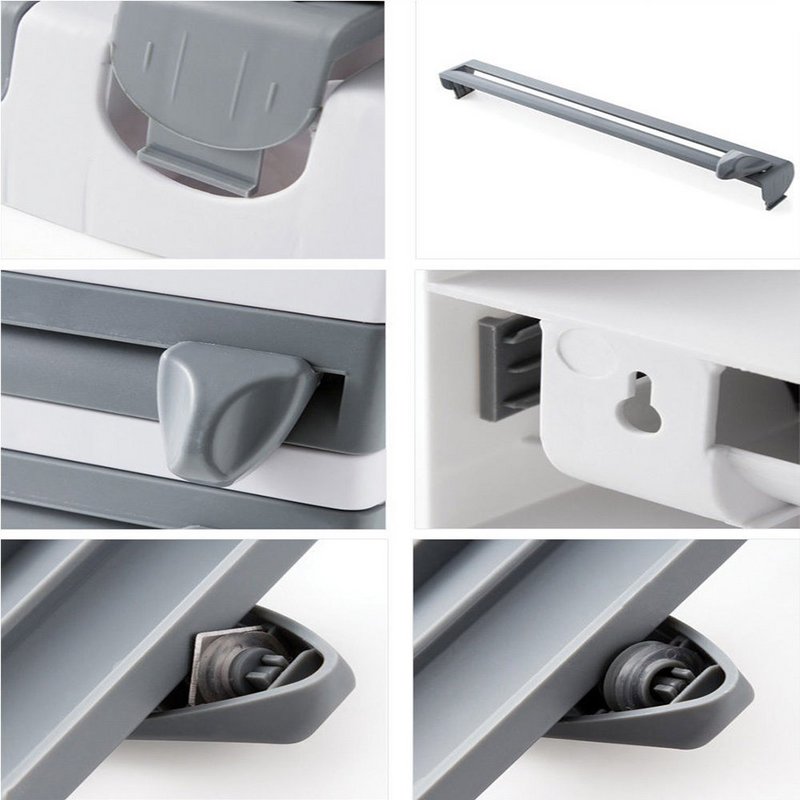 Installing this item is extremely easy, the back of the dispenser has holes for you to wall mount this safely and firmly.
SPECIFICATION:
COLOR: Khaki, Gray, White
Size: 10X39X24CM
PACKAGE INCLUDE:

1 X Kitchen Roll Holdes includes :Non-marking stickers)